Opening Date
Server will be opened 30. June, join the hundreds online!
Contact Us
Feel free to contact us anytime!
Exclusive Quests
Unique in-game quests with nice rewards!
Opening of Server X150
We are pleased to announce that the opening date of Awake MU server X150 is going to be on June 30! Opening Freebies Event 500 Credits for free: Click Here Exchange Credits to Wcoins will be enabled 24 hours after launch!
Basic info about the server: - Version: Season 15 Pro - Regular Experience: 150x - Master Experience: 300x - Maximum Level: 400 - Maximum Master Level: 800 - Maximum stats: 32767
Additional info about server:
- Professional Anti-Hack system
- Professional game Launcher
- Exclusive Quest System
- Exclusive New Jewels
- Max 3 Connections per 1 IP
- Low Performance Mode: Button F9
- Available Offlevel (limited max time)
- Available Offstore (only Loren Market map)
- Non PvP Maps: Aida 1,2 | Karutan 1,2 | DD 1
Reset, grand reset info:
- Reset [1-10]: Free stat points: 1000, Experience rate: 150x
- Reset [11-20]: Free stat points: 850, Experience rate: 125x
- Reset [21-30]: Free stat points: 700, Experience rate: 100x
- Reset [31-40]: Free stat points: 550, Experience rate: 75x
- Reset [41-50]: Free stat points: 400, Experience rate: 50x
Max Resets: 50, Max Grand Resets: 5
Total Stat Points when 50 Resets: 35'000 (Build Stats)
Total Stat Points when 5 Grand Resets and 50 Resets: 45'000 (Build Stats)
Reset Reward: 20 Wcoins, Grand Reset Reward: 5000 Wcoins + 2000 Stat Points
Reset in game by command /reset, Grand Reset in game by command /grandreset
Important links:
Detailed information about game Game Guides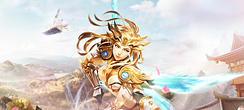 Updating Performance
Server is going to be moved to new much better hosting in a reason to improve performance. Current hosting causes delay and item drop issues. Once we update game host so all these issues will be fixed.
If you got any questions or suggestions so contact us anytime!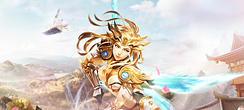 Info About Us
Welcome to Awake MU! Server running on latest Season 15 server files with a custom settings and features. All game Monsters, Events, Bosses are in a perfect condition. Our professional team will be able to fix or change any incorrect thing what can be found and will be reported by players. Our goal is to give quality not a quantity so each part of game is carefully considered and planned. We are open 24 / 7 / 365. Players from all over the world! Below you can find a list of highlighted things why should you choose exactly us:
☑️ Helpful & Responsible administration. We care your opinion!
☑️ Latest season server files. Enjoy the best quality around!
☑️ Automatized Monthly events: Top Voter, BC, DS, CC!
☑️ Automatized in-game Events and Boss announcements!
☑️ Special New Jewels and Unique New Quests and Rewards!
☑️ No Webshop and No ready items for sale. Only some materials!
☑️ 24/7 Uptime and protection dodos, cheats! Professional anti hack!
☑️ Everything is done by us. Each part of the game professionally configured!
We will always be happy to answer your questions and listen to suggestions!